HAVE YOU BEEN IN A CAR ACCIDENT?
Do not settle your claim until you speak with the car accident attorneys at Johnson Tabor & Johnson Law
Contact a Car Accident Attorney
Who We Are
The car accident lawyers at Johnson Tabor & Johnson Law help clients in the Omaha, Nebraska, metro and surrounding communities resolve disputes arising from car, truck, and motorcycle accidents. Insurance companies prey on unrepresented parties and may attempt to coerce victims into settling their cases before they speak with legal counsel. It is our goal to educate our clients so that they can make an informed decision about their car accident and whether they should retain counsel to help resolve their case.
Contact us today - a car accident lawyer will give you a free evaluation of your case and give you an honest assement of the value of your claim. If you decide to retain our firm we will represent you on a contingency basis, which means that you won't owe us anything unless we are successful in obtaining a recovery on your behalf.
Our Car Accident Attorneys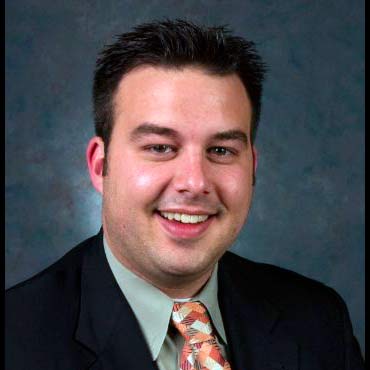 Practice Areas
Employment, Personal Injury & Construction Law
Education
Creighton University School of Law, 2014 J.D. cum laude
Bellevue University, 2011 B.A.
Contact
Direct: (402) 408-1032
Email:
Adam P. Johnson
Employment, Personal Injury & Construction Law
Mr. Johnson was born right here in Omaha, Nebraska, in 1982. He attended grade school at Paddock Road Elementary and then high school at Westside. Being born and raised in Omaha, Johnson has his roots in this community and is proud to be able to serve its citizens with the best legal representation possible.
Several years ago Mr. Johnson became a founding member of Paul Hamilton Roofing & Construction, which later became Johnson Roofing & Construction through an acquisition agreement. During his time with JRC, Johnson helped homeowners deal with their insurers with repsect to storm damaged property claims. It was through this experience where Johnson saw how frequently insurers take advantage of their policyholders and decided to do something about it.
Now, Johnson spends much of his time representing victims of car, truck, and motorcycle accidents and helps ensure that insurance companies adequately compensate those who have been injured as a result of negligence.
Honors
CALI Excellence for the Future Award in Contracts II
Frances M. Ryan Diversity Scholarship Recipient
Associations
American Bar Association, Member
Nebraska State Bar Association, Member
Nebraska Association of Trial Attorneys, Member
From my interactions with Mr. Johnson I can, with certainty, say he is a genuine person, and a great lawyer. Full of knowledge, willing and wanting to help. Highly recommended.
Mr. Johnson provided valuable information to me regarding questions I posed on the Avvo site. His insight has provided me with information that leads me to believe he is knowledgeable and professional, and I appreciate his assistance.
Mr. Johnson provides thorough and sensitive advice that clearly explains the law.
Contact us
Use the form below to send a message to our general inbox. An attorney will review and respond to your message within 24 hrs.